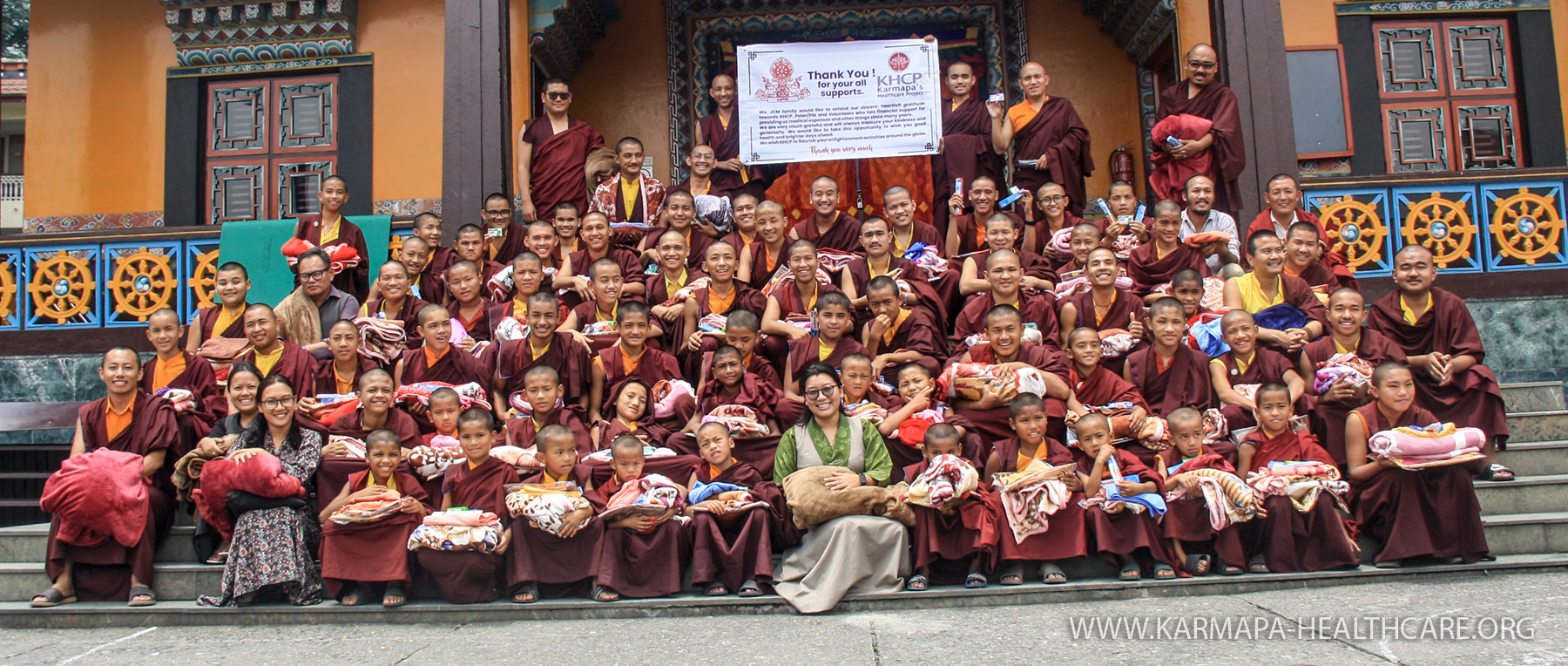 KHCP-Support at Jangchub Choeling Monastery (JCM) Pokhara/Nepal
On Wed, Jun 1, 2022 at 2:58 PM Vikram Shila <This email address is being protected from spambots. You need JavaScript enabled to view it.; wrote:
"Jangchub Choeling Monastery (JCM) and Vikramashila Buddhist Institute (VSBI) distributed light blankets, towels, toothpaste, toothbrushes etc. with the contribution of the KHCP Karmapa Healthcare Project, Peter+Pia and all volunteers around the globe.
Thank you for all your contributions.
Some Photos are shared here."
Donation Account
Account holder: KHCP e.V.
Bank: Deutsche Postbank AG
IBAN: DE66 2001 0020 0012 2252 01
BIC/SWIFT: PBNKDEFF

Or donate one-time or monthly directly here
Online via PayPal
Thanks-Poster:
"Thank You! for your all supports.
We, JCM family would like to extend our sincere heartfelt gratitude forwards KHCP, Peter/Pia and volunteers who has financial support for providing us medical expenses and other things since many years. We are very much grateful and will always treasure your kindness and generosity. We would like to take this opportunity to wish you good health and brighter days ahead. We wish KHCP to flourish your enlightenment activities around the globe. Thank you very much."